"But one phrase in particular, from the interview, is worth dwelling on: "I figured it was a domestic-violence dispute." In many times and places, a line like that has been offered as an excuse for walking away, not for helping a woman break down your neighbor's door. How many women have died as a result? They didn't yesterday."
"I was always such a good girl, as someone nastily said once, 'an A student.' But at this point in my life I'm powerfully aware that there isn't an unlimited amount of time ahead, that if you don't please yourself, then you please nobody, and that nobody will ever care more about what I write than I do. Which is a liberation, really." — In love with Claire Messud lately. 
"As anyone even vaguely familiar with lefty infighting knows, the memory of the anarchist is long and thorough, so after Thatcher died on Monday, some of the old guard and fellow travellers dutifully showed up."
"The Montreux Palace Hotel was built in an age when it was thought that things..."
– What it looked like, that time James Salter wrote about Nabakov for People Magazine: An Old Magician Named Nabokov Writes and Lives in Splendid Exile : People.com (via alexanderchee)
Kelly Brook, Our Lady Of The Selfies →
emmagarman: Exemplar of liberated womanhood or the ultimate female chauvinist pig? You decide!
wwnorton: I wish I had a roof over my bed to pull down on my head when I feel damned by wanting you so much it looks like need. -from Love, Death, and the Changing of the Seasons by Marilyn Hacker
1 tag
Jason: This [website] had like four sections: film, music, comedy and… wait for it… MAGIC!!! Ken: MAGIC??? Jason: I saw a PowerPoint headline that said this: "We can WIN in magic" Ken: Like, performance magic? Or secret word magic? Jason: They signed some kind of deal with David Blaine, but I never saw how they planned to make magic online. Look, it's a GIF… but it's...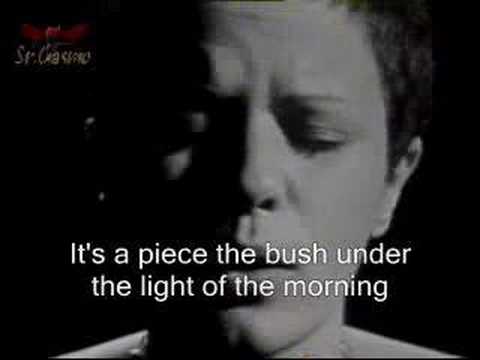 This weekend in Netflix streaming: Will Tippin's getting his teeth pulled out during a torture session at the end of Season 1 of "Alias" blows my entire lady-spy-reproductive-uneasiness-of-the-early-aughts-vagina-dentata theory.* (It's terrible as I was really hoping to get tenure with that.)  * Cf. Salt. 
I'm now marking the time till the new Donna Tartt novel comes out in fall, and so rereading The Secret History, which I got from the library yesterday. (I've checked it out so many times it feels like they're storing it for me, which is nice of them.) I've cleared the drunken protean first lunch with Bunny — "soups, lobsters, pates, mousses, an array appalling...
From Dick Cavett's remembrance of Gore Vidal, which I finally just read. Because of Maud's influence, I always find this sort of story a delight, but extra so after gabbing about "House of Cards" and Southernness with Jane over the weekend. 
"… the other half of me is like, 'WTF are you doing, Carl Sagan says we are all composed of stardust, you could be snorting cocaine and painting murals naked in the desert, and instead you're spending the twilight of your youth worried about manual revisions?'" 
How To Give Birth To A Rabbit
I wrote an essay for The Awl about Mary Toft, "The Impostress Rabbitt," and her 1726 hoax. (Writing it left me with a lot of weird facts that are awkward to share at parties!)
Sappho Or Def Leppard?
• for you beautiful ones my thought      is not changeable • so wild and free, so far from me • we are the hungry ones, on a lightning raid • having come from heaven wrapped in a purple cloak • love bites, love bleeds • you burn me  • ] gliebene glauchen globen  • night [  girls all night long might sing of the love between you and the bride    with violets in her lap  • you got the...
I've been speaking to Elizabeth Sigmund … Oh God, have you? I mean gabble, gabble, gabble, gabble … Has she some new stories for you? (From a recent interview with Olwyn Hughes, Ted Hughes' older sister. There's a great, canny description of Olwyn in The Silent Woman as acting like a "mother quail outrageously flying into the face of a predator to divert him from the...
"The wisest thing—so the fairy tale taught mankind in olden times, and teaches children to this day—is to the meet the forces of the mythical world with cunning and high spirits."  - From Walter Benjamin's "The Storyteller."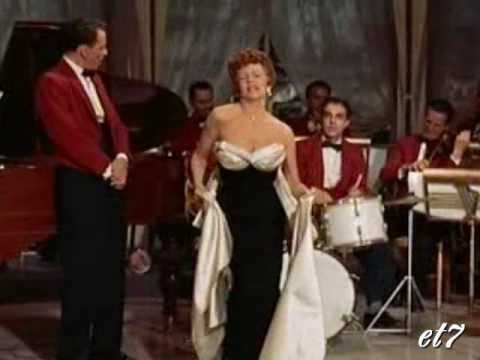 The Miraculous Exploits of Princess Michael of... →
emmagarman: My impolite analysis of Marie-Christine Anna Agnes Hedwig Ida von Reibnitz, aka Princess Pushy, aka Britain's most loathed royal.
He "placed a serendipitous phone call to Michael Bell, a Rhode Island folklorist, who had devoted much of the previous decade to studying New England vampire exhumations."  So do you, uh, major in that? Can you intern? WHAT DOES ONE HAVE TO DO TO BECOME A PROFESSIONAL STUDIER OF VAMPIRE EXHUMATIONS? 
1 tag
Lessons learned: A seven year old is old enough to appreciate how good the dog looks with her ears pulled back, but not yet old enough to appreciate how much it makes her (the dog) look like Audrey Hepburn. 
The Chimerist: dwell in possibility →
maudnewton: thechimerist: I probably wouldn't have bought it if I'd known two years ago what I know now about the conditions for workers who make it, but I wake up with my iPad and go to sleep with it. It's my alarm clock, my nighttime and commuting library, my dictionary, my hand-held radio, my portable… A new site about art, stories, and technology that I'm doing with Laura Miller.
2 tags
Happy Lord Byron's Birthday! The 224th this year. The book I'm working on is about him, which is how I know; but even if you haven't been spending an inordinate amount of time thinking/writing about a long-dead Romantic poet, his birthday would make a great, wider holiday. I wish it'd catch on, possibly in lieu of some other winter holiday that's either dull...
2 tags
Quasi-related to Muhammad Ali's birthday: This bit from Remnick's bio of Ali, about Floyd Patterson's preparations for his title fight with Sonny Liston, is so quietly horrific: A fake beard and mustache! Poor Floyd.
Out to dinner with my friends L. and W. They told a story about going to attend a meeting of the Rationalists Society of East Tennessee, walking into a room crowded with people swaying back and forth, hands in the air, music playing, and slowly, slowly realizing they were in the wrong room. 
I didn't know this: When Angela Carter died she was working "on a novel about Jane Eyre's stepdaughter for which she'd submitted a synopsis: Adele was going to fall in love with a schoolteacher, seduce her own father and watch her mother being guillotined; it was going to play 'some tricks with history … But then it is a novel.'" 
1 tag
"Perhaps another family scandal—Reverend Sayers's elderly brother Cecil had recently separated from his second wife after he had been caught in flagrante with a much younger woman in the potting shed—took the sting out of Dorothy's announcement." My goodness!
"Ludwig II of Bavaria is said to have honoured certain particularly impressive trees in his park by having them saluted." Random factoid tossed into paragraph of Carl Jung's Alchemical Studies: So many questions! How saluted? Twice daily, or just occasionally? 
Susan Miller's description of her Parrot Fever in this month's Gemini horoscope is the best bit of authorial intrusion I've seen in a while. If I ever survived Parrot Fever I probably would be working it into everyone's horoscopes too.